Frédéric Guilmard
Residential Real Estate Broker
Frédéric is very professionally involved and in constant training for the permanent updating of his knowledge. Precise, rigorous, but attentive to personal and human issues, he has been working with his clients on successful real estate transactions for the past 10 years, because each transaction is unique, he focus on details, takes a fresh look and helps sellers or buyers to take the necessary distance to make the right choices at the right time. As he likes what he does, his commitment is total, he acts in the interest of his clients as if it were for his own interest. With a little bit of humour, patience and a lot of work, he manages to solve all problems, even the most difficult ones.
Properties
---

Loading
Apartment
Montréal (Ville-Marie)
2657 Rue Bercy
2
1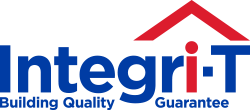 The key to solving latent (hidden) defects.
The Integri-T plan is a guarantee offered to buyers and sellers who want peace of mind in the event of latent defects. This unique coverage exclusive to RE/MAX provides financial protection to buyers and sellers in case of a claim.
Learn more